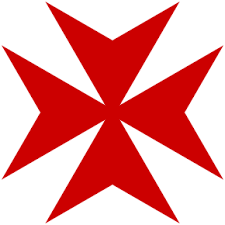 _______________________________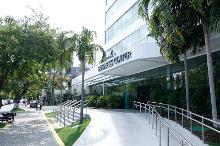 DOCUMENTOS / MARCOS LEGAIS SOBRE RELAÇÕES CONSULARES:
LEGAL FRAMEWORK / DOCUMENTS ON CONSULAR RELATIONS:
O CONSULADO
O Consulado Honorário da República de Malta - país europeu localizado na parte central do Mar Mediterrâneo - em Recife tem jurisdição para Pernambuco, Alagoas e Paraíba. Malta é um Estado-membro da União Europeia desde 2004 que adotou o Euro em 2008. O Consulado de Malta foi instalado em dezembro de 2010 com vistas a cumprir as funções e os objetivos gerais estabelecidos na Convenção de Viena sobre Relações Consulares (CVRC) de 1963, em especial, seu Artigo 5. Dentre as finalidades principais previstas na CVRC, em síntese, cabe citar: prestar assistência aos cidadãos malteses nesta área do Nordeste, informar sobre aspectos dos dois países nos campos político, social, jurídico-diplomático, científico, cultural, turístico, econômico-comercial e histórico, proteger os interesses de Malta, além de representar, oficialmente, o país europeu nesta parte do Brasil (distrito consular: PE, AL e PB).
Além do Consulado Honorário em Recife, o Consulado Honorário de Malta em São Paulo está localizado no seguinte endereço com o nome de sua titular:
Cônsul Honorária Fiorella Baggio Biasoli
Rua Xavier de Almeida, 227
Cep. 04211-000 São Paulo, SP
Tel/Fax: 0055 11 3554 2736
Email: maltaconsul.saopaolo@gov.mt
O processo de articulação e implantação de um consulado envolve negociações bilaterais de alta densidade entre os Ministérios das Relações Exteriores e outros atores políticos importantes (e muitas vezes também a própria Presidência). Tal articulação está baseada no princípio do consentimento mútuo dos dois países (Art. 2 da CVRC - vide link ao lado para ter acesso ao seu texto integral em arquivo pdf). O reconhecimento formal para início das atividades consulares ocorre por meio de concessão do "exequatur" pelo Poder Executivo do Estado que irá receber o consulado (Art. 12 da CVRC). É, dessa forma, jurídica e diplomaticamente, definido como o reconhecimento expresso e formal do início das funções consulares em sua jurisdição. No caso brasileiro, o "exequatur" é expedido pelo Itamaraty A carta patente das ações consulares pode variar um pouco de país para país; no caso de Malta, a mesma é co-expedido pela Presidência da República com chancela do Sr. Ministro das Relações Exteriores (MFTP - Ministry of Foreign Affairs and Trade Promotion - www.foreignaffairs.gov.mt).
Os consulados, quer sejam consulados-gerais, consulados, vice-consulados ou agências (escritórios) consulares estão vinculados, diretamente, aos órgãos diplomáticos e ministeriais do Estado que envia. Os cônsules honorários gozam de imunidades no exercício específico de suas funções e também possuem, de acordo com o diploma legal, alguns privilégios para tal finalidade. Dessa maneira, um consulado integra, como componente essencial, a política externa do país e representa a autoridade pública, exercendo funções notariais, de assistência e de representação no distrito consular com sua jurisdição específica.
O Consulado possui ampla gama de informações destinadas aos seus propósitos acima descritos. Há disponível literatura informativa e vídeos sobre as potencialidades de Malta como um ponto estratégico de entrada para empresas brasileiras na União Europeia, além de ser um porto de relevância no Mediterrâneo, operando eixos de comércio entre o Oriente Médio, o norte da África, Ásia e o mundo Atlântico. O Consulado possui um staff preparado para fornecer informações e dados sobre Malta e Brasil para os cidadãos em geral, para as empresas, para as agências de turismo, para organizações não-governamentais e para órgãos públicos de ambos os países no escopo de sua competência.
Convidamos a conhecer mais um pouco sobre Malta, suas oportunidades em diversos campos, sua rica história e o potencial de suas relações com o Brasil por meio desta página.
---
THE CONSULATE
The Honorary Consulate of the Republic of Malta, an European country located in the central part of the Mediterranean Sea, is based in Recife with consular jurisdiction for the states of Pernambuco, Alagoas and Paraíba - Northeastern Region of Brazil. Malta is a member of the European Union since 2004 and adopted the Euro in 2008. The Consulate of Malta in Recife was established in Decemberr 2010 in order to fulfill the functions and goals established by the Vienna Convention on Consular Relations of 1963, especially the provisions enshrined in its Article 5. Some of these major goals, in brief, are to assist Maltese citizens in this area of the Northeast, to report on aspects of the two countries in political, social, legal, diplomatic, cultural, touristic, economic, commercial and historical realms, to protect the interests of Malta in addition to represent politically and diplomatically in the broad sense this European Union country in this specific part of Brazil (Consular district: PE, PB and AL states).
Besides the Consulate in Recife, the Honorary Consulate in São Paulo has the following address with the name of the Consul-General:
Honorary Consul Fiorella Baggio Biasoli
Rua Xavier de Almeida, 227
Cep. 04211-000 São Paulo, SP
Tel/Fax: 0055 11 3554 2736
Email: maltaconsul.saopaolo@gov.mt
The process of articulation for the establishment of a consulate involves high density bilateral negotiations between the Ministries of Foreign Affairs and other important political actors (and very often also the Presidency itself). Such an articulation is based on the principle of mutual consent of both countries (Article 2 of the Vienna Convention on Consular Relations of 1963 - please see the side link with the integral text in pdf file). The formal recognition for commencement of consular activities takes place through the concession by of the "exequatur" by the Executive Branch of the receiving State (Article 12 of the VCCR). The "exequatur" can thus be diplomatically and legally defined as the formal recognition of consular activities in its jurisdiction. In the case of Brazil, the "exequatur" is confirmed by the Brazilian Ministry of Foreign Affairs - Itamaraty Each country has its own procedures of the expedition of such documents; it falls under the competence of the Presidency of the Republic and co-signed by the Minister of Foreign Affairs and Trade Promotion (MFTP - www.foreignaffairs.gov.mt).
All consulates of whatever nature such as consulate-generals, consulates, vice-consulates or consular agencies are directly linked to the diplomatic and/or ministerial organs of the State. Honorary consuls have specific immunities in accordance to the roles and duties performed under its legal competence. As such, a consulate integrates as important components the foreign policy of the sending country. Moreover, consulates represent the public authority with notary, assistance and representation functions in the consular district with his specific jurisdiction.
The Consulate has a wide range of information and brochures for the purposes described above. The Consulate has broad informative literature and videos on Malta's potentialities as a strategic gateway for Brazilian companies into the European Union and brochures about its port resources for the entire Mediterranean world, and its related commercial axis in the Middle East, Northern Africa, Asia and the Atlantic. The Consulate has a well-trained staff that can provide detailed information and data about Malta and Brazil to citizens, to companies, to travel agencies, to NGOs and to public entities of both countries.
We cordially invite you to learn a little more about Malta, its opportunities in various fields and the potential of its relations with Brazil through this site. Please do not hesitate in contacting us for assistance or information.