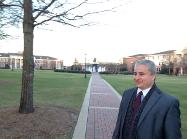 Cônsul Thales Castro em visita oficial à Universidade Troy, nos EUA, em janeiro de 2016 para fins de ampliação de cooperação internacional com Pernambuco.
Consul Thales Castro in a visit to Troy University, USA, in January 2016, to enhance international cooperation with Pernambuco.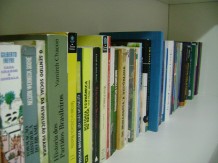 EDUCAÇÃO E CULTURA

A temática da educação e cultura oferece um conjunto de oportunidades para ampla cooperação e aproximação entre Malta e Brasil. Os horizontes para criação de convênios de intercâmbio, de mobilidade, de pesquisas em conjunto e de dupla titulação que podem ser geradas envolvendo universidades dos dois países são bastante promissores. Vale citar a Universidade de Malta (L'Università ta' Malta), uma instituição pública com, aproximadamente, 10.000 alunos, que teve suas origens em 1592, oferecendo possibilidades de acordos de cooperação, mobilidade docente e intercâmbio estudantil com universidades e faculdades brasileiras. Ademais, várias são as oportunidades para as escolas de línguas, escolas técnicas e demais centros de pesquisa para a comunidade acadêmica e público em geral. Malta possui grande rede de escolas de língua inglesa que, certamente, terá um público interessado amplo do Brasil; sendo também verdadeiro a crescente importância da língua portuguesa do Brasil como uma fonte de comunicação e negócios.

A FELTOM opera a federação das escolas de ensino de língua inglesa em Malta. Amplas informações sobre cursos, convênios internacionais e intercâmbio são disponibilizados em seu site.
---
EDUCATION AND CULTURE

The theme of the education and culture offers a wide set of opportunities for broad cooperation and approximation between Malta and Brazil. The horizons for opportunities generated by bilateral exchange agreements on the matter of student and professor mobility and for double degree granting schemes between universities of two countries are promising. It is important to cite that the University of Malta (L'Università ta' Malta) which has approximately 10.000 students and has its origins back in 1592 can potentially be a center for various Brazilian universities and colleges for exchange and cooperation agreements. Moreover, there are several opportunities for the language schools, technical schools and research centers for the academic community and public in general from both countries. Malta has substantial number of English language schools that, certainly, will have an impact in terms of attraction of an interested public of Brazil. It is also true that there can be an interested public in Malta wanting to learn the Portuguese language of Brazil due to its growing importance for business, political, cultural and social relations nowadays.
FELTOM is the Federation of English Langague Teaching Organizations of Malta and its site has a wide variety of information about English schools in Malta.