Boas Vindas - Welcome - Merħba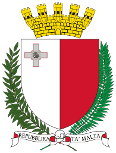 Em nome do Consulado Honorário de Malta em Recife, apresento boas-vindas tanto à comunidade maltesa, como ao povo brasileiro e ao público em geral. Agradeço a visita na certeza de que esta página oficial poderá fornecer informações estratégicas e de cooperação ampla entre os dois povos.
On behalf of the Honorary Consulate of Malta in Recife, Brazil, I hereby welcome not only to the Maltese community, but also Brazilians and the general public with the certainty in mind that this official site can provide strategic information and broad cooperation for the peoples of both countries.
PROF. DR. THALES CASTRO
Cônsul Honorário de Malta em Recife, Brasil / Honorary Consul of Malta em Recife, Brazil
Professor da Universidade Católica de Pernambuco (UNICAP) / Professor of the Catholic University of Pernambuco
Presidente da Sociedade Consular de Pernambuco (SCP - 2010-2019) / President of the Pernambuco Consular Society (SCP - 2010-2019)
Fundador e Vice-Presidente do IPERID (www.iperid.org) / Founder and Vice-President of IPERID (www.iperid.org)
Comentarista e analista internacional na Rádio CBN / CBN Radio commentator and international analyst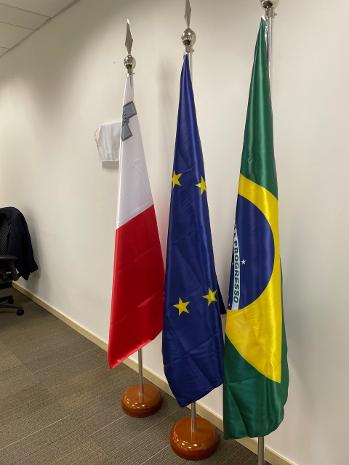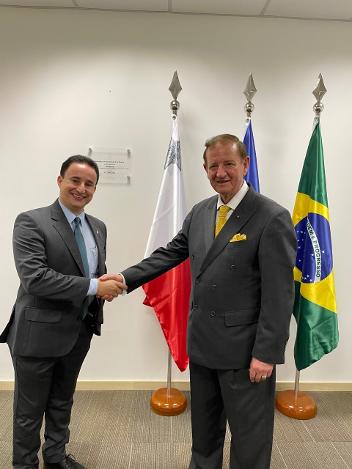 Fotos da inauguração da embaixada de Malta em Brasília em junho de 2022 juntamente com o registro de nossa presença com o Ministro de Estado de Relações Exteriores, Assuntos Europeus e Comércio (MFET) de Malta, juntamente com o novo embaixador, S.E., John Aquilina.
Pictures of the formal inauguration of the Maltese Embassy in Brasília last June 2022 in conjuntion with our presence with the Minister of Foreign and European Affairs and Trade and the Hon. Ambassador John Aquilina.
_____________________________________________________________________
Consulado Honorário de Malta em Recife / Honorary Consulate of Malta in Recife:
Endereço / Address:
Empresarial International Business Center - Salas 801 e 802
Av. Agamenon Magalhães, 2939 - Espinheiro, Recife, PE CEP 50050-290 - Brasil.
Telefone / Phone - Fax: (+55-81) 3083-3232
E-mail: consulado@maltaconsulrecife.eu
Site do Ministério das Relações Exteriores e de Assuntos Exteriores e Europeus e Comércio Exterior / MFET Site: http://foreignaffairs.gov.mt
Instagram: https://www.instagram.com/consuladodemalta_recife
Horário Consular / Consular Hours: 09:00-12:00
Atenção: Visita ao consulado apenas mediante agendamento prévio.
Distrito Consular / Consular Jurisdiction:
Pernambuco, Paraíba e Alagoas (Nordeste do Brasil / Northeastern Brazil)
_________________________________________________________________________